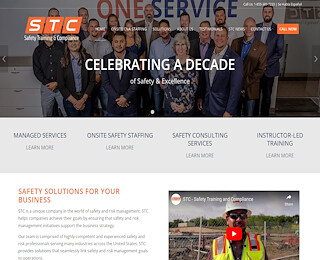 Safety is a top concern for your company. You need to keep your employees safe and also comply with OSHA guidelines. If you fail to follow OSHA rules it could result in an accident with injuries or fatalities or your company could be fined for failing to abide by OSHA regulations. OSHA safety training in Dallas offers the best way to adhere to the rules and keep employees safe.  
OSHA Safety Training in Dallas
OSHA safety training in Dallas provides you and your employees with the latest and most up-to-date information to meet current standards. Compliance is a serious concern and non-compliance could be costly and dangerous. There are many OSHA rules that need to be followed. Every industry has its own issues that are of the highest concern.
Courses need to be comprehensive to provide your team with the best information possible. The longer and more detailed the course the better able your employees will be at handling the unique safety issues of your industry. Everyone should be provided with safety training in order to make sure that they understand OSHA requirements and to instruct them on proper safety measures that must be in place before undertaking any task.
There are several factors that must be considered when training employees on OSHA safety training in Dallas. The training program should give employees an overview of general safety issues and concerns, provide ways to recognize hazardous situations in the workplace and give them specific ways to prevent accidents from occurring.
Getting the Most from OSHA Safety Training
To get the most benefit from OSHA safety training it is important to provide training to as many employees as possible. The more employees who are properly trained the less likelihood there will be of an accident. Work with your human resources department to schedule training. You can make OSHA training a requirement for every employee. Regular refresher training is recommended to instill a strong desire to maintain safety in the workplace.
Encourage employees to work together as a team to make sure that OSHA rules are always followed. In some industries you must have a supervisor oversee the work of a group of employees. The supervisor should be careful to ensure that safety guidelines are followed and if not they should stop work until the safety standards can be properly met.
Accidents happen most often when employees become lax when it comes to safety. For this reason it can be beneficial to assign an employee to oversee safety issues on a regular basis. The safety manager will also be in charge of providing training and making certain that OSHA rules are always met so that the workplace is safe for everyone. Any employee who does not follow the safety rules should be reprimanded and possibly terminated depending on the severity of the situation. When employees know that safety is a major priority they will take it more seriously and will strive to help  keep the work environment safe at all times.
Osha Safety Training Dallas
S T C Safety Training & Compliance
9723473377
2600 Dallas Pkwy. Suite 240, Frisco, TX 75034
View Larger Map