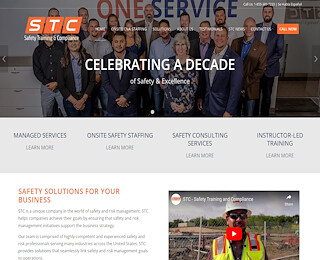 The first worldwide safety and health management standard is in full development this 2018. The ISO 45001 will provide a global normative for the establishment of a safe work environment in companies. With the application of these regulations, all the situations that put the life of human capital at risk will decrease.
Even though this regulation is not available, its final draft has already been approved, and it the international organism will publish in the first half of 2018. Currently, in the United States, safety in companies is governed by OSHA 18001, which has the same purpose.
ISO 45001 will replace OSHA 18001
After being published, ISO 45001 will be the new standard for personal security matters United States companies. Each organization already certified under OSHA will have a period of 3 years for implementation. It is essential to know what the news is, what American people in business must apply. Remember that for these matters related to the topic, you can count on STC, the best safety consultant in Dallas Texas.
Which Are the Innovations In ISO/FDIS 45001?
Continuous Improvement
This is one of the primary objectives of this regulation. Companies must improve continuously on their suitability, efficiency, and adequacy of their safety and health systems at work. This evolution aims to avoid the occurrence of incidents and non-conformities in-house, as well as the promotion of a positive culture of safety and health. Finally, the performance of safety and health in the work environment is expected to rise.
It is necessary that the organization develop one or more processes that take into consideration the different outputs contained in these regulations. Also, the employer has the responsibility to communicate to the employees and their representatives the results of the application of these processes. All this performance must also be duly documented, as proof of these innovations.
Industrial Safety
The new standard seeks for companies to align their objectives and strategic direction with their work safety system. Some of the benefits that ISO 45001 brings are:
- Minimize the number of injuries, illnesses, and deaths that have their origin in work.
- Demonstrate corporate responsibility and comply with the requirements of the supply chain.
- Eliminate risks that may endanger the physical integrity of the workers.
- Improve performance and effectiveness in this matters.
- Protect the reputation of the brand.
- Involve and motivate all human resources to participate in the processes.
- Increase awareness and culture of safety in the business.
Let STC Accompany You In the Transition
STC helps companies achieve their objectives, and we are at your service to help you with this new change of regulations and practices. In addition to the consulting services that allow us to analyze your processes and adapt them to the new rule, we offer you the necessary training for your staff to enable your team can deal with the changes. If you are looking for a safety consultant in Dallas Texas for your company's OSHA 18001 to ISO 45001 migration, STC is the solution. If you want more information quote or get in touch by phone, our team will be pleased to assist you
Safety Consultant Dallas Texas
S T C Safety Training & Compliance
9723473377
2600 Dallas Pkwy. Suite 240, Frisco, TX 75034
View Larger Map