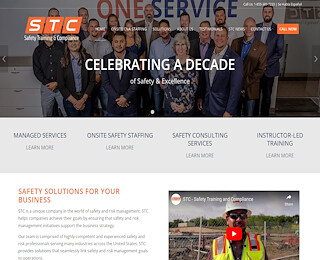 A security consultant is responsible for evaluating, implementing and monitoring the necessary measures to protect the personnel and assets of a company. For this, they base their work on the knowledge in the field, which allows detecting all potential threats, as well as violations of security protocols nationally and internationally established. Nowadays these regulations require more expertise for its level of detail. That is why more companies count on safety outsourcing services to handle these issues.
What Can Do a Security Consultant for Your Company?
In addition to providing our experience in risk management techniques, we can address multiple needs of your business, such as the implementation of regulations such as:
- OSHA: The Federal Occupational Safety and Health Law requires an employer to provide a work environment free of known hazards. This law aims to eliminate all those factors that may cause severe damage or the death of workers.
- MSHA: This regulation has to do with the Safety and Health Administration of Mines. This instrument of the United States Department of Labor covers issues such as the rights and duties of workers and employers in the mining industry. Also, it contains the safety standards for the correct operation of the extraction of raw materials.
-DOT: The Department of Transportation of the United States is part of the Federal Cabinet of Government, and is responsible precisely in controlling all operations that have to do with transportation in the country. Its mission: "Serve North America by providing a fast, safe, efficient, accessible and convenient transportation system that is aware of our vital interests at the national level and improves the quality of life of the people of the United States, today and forever."
Another service that companies like STC can offer you is onsite safety staffing, which allows your organization to have the best-qualified team in the nation. Our group of qualified professionals has helped a large number of companies, in a variety of industries throughout the USA. These projects include new constructions, demolitions, manufacturing shutdowns, renovations, and controlled insurance programs (OCIPs and CCIPs) among others.
STC can also help you train your staff, and keep them updated on safety. The extensive experience of our consultants will ensure that your work team understands the risks inherent to the operations in your industry, and learn to deal with them.
Do you need a Safety Consultant in Salt Lake City?
Safety Training & Compliance (STC) is a company that provides services nationwide. Also, we are on the west coast, which allows us to understand the particularities of the region, to adopt security policies and standards to your local reality. If you need a safety consultant in Salt Lake, we are your best option.
We can address a particular issue, or manage all aspects of your company regarding inspections, audits, and compliance programs. We will help you detect faults, and decide the best actions to follow.
We attend to the individual needs of each client, according to their reality, regardless of the size of their businesses. Our team of specialists will be happy to help you. For further information, contact us
Safety Consultant Salt Lake
S T C Safety Training & Compliance
9723473377
2600 Dallas Pkwy. Suite 240, Frisco, TX 75034
View Larger Map